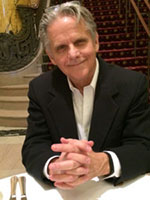 Robert H. Pruett​
President and Publisher
As a veteran teacher of English, creative writing, and journalism at the high school, college, and university levels, working with emerging and professional writers has been one of Robert's passions for over four decades. His broad experience as a writer and teacher gives him a sensitive understanding of the writing, editing, and publishing processes.
In addition to founding Brandylane in 1985 and Belle Isle Books in 2010, Robert founded and served as editor of Pleasant Living, a magazine for Virginia's River Country, from 1989 to 2016, and also founded and edited V Magazine for Women from 2004 to 2012. Although a lover of the classics, memoir, biography, dystopian fiction, poetry, and works focusing on social justice, his interests are far-ranging, and he has published hundreds of books in diverse genres and subject matter. Robert is a published essayist and poet and holds a BA in English from Georgia State University and an MA in English and interdisciplinary humanities from Virginia Commonwealth University. He lives in Richmond with his wife, Tanya, and their Boxer, Harley.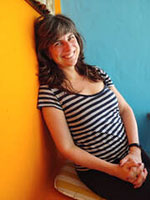 Tanya Pruett
Vice President, Editor, and Project Manager
Tanya has been providing promotional services, project management, author support, and editing at Brandylane since 2006. Tanya attended Oberlin College, lived abroad in Ireland and Japan, and ultimately graduated from Bluefield College in 2007. With more than twenty years' management experience in human services, human resources, and international education, Tanya has a passion for promoting our authors and a particular fondness for children's books that teach tolerance and understanding. She also loves cooking fresh from the farmer's market, photography, travel, and world music, as well as reading memoirs and books about social justice and personal development. Tanya lives in Richmond with her husband, Robert, and their sweet dog, Harley.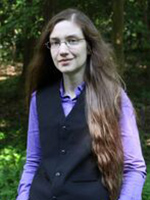 Erin Harpst
Senior Editor and Project Manager
Erin joined Brandylane in 2012 after receiving a BA in English literature from Yale University and a certificate from the Columbia Publishing Course. Having grown up on a steady diet of children's books, Erin believes that all kids deserve good books to read, and always delights in seeing a new picture book or middle-grade novel find its way across her desk. A lifelong resident of Virginia's Tidewater region, she enjoys observing local wildlife, preparing (and eating) seafood, and going on unavoidably short walks on the tiny beach near her home in Newport News.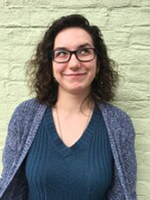 Haley Simpkiss
Senior Editor and Project Manager
Haley graduated from the New Hampshire Institute of Art in 2014 with a BFA in creative writing. A longtime resident of northern Virginia, she moved to Richmond in late 2016 when she couldn't take the DC metro traffic anymore. Haley is an enthusiast of speculative fiction and will recommend the short stories of Jorge Louis Borges to anyone who asks. Her favorite projects to work on are books for children, but no matter the genre, she loves to watch her authors' books take shape from concept to first printing.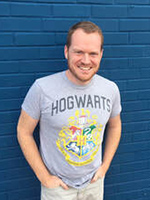 Michael Hardison
Designer and Project Manager
Book designer, coffee addict, and Gryffindor, Mike joined the Brandylane team in 2017 shortly after a whirlwind tour of LA with his partner, Eric, that included appearing on AND winning America's Funniest Home Videos! When he's not designing books or dodging llamas and emus, Mike can be found reading, playing with his pups, Parker and Hitchcock, and obsessing over Rupaul's Drag Race. With a liberal arts degree from James Madison University and graphic design certification from the California Institute of the Arts, Mike brings a well-rounded perspective to his work as project manager and designer.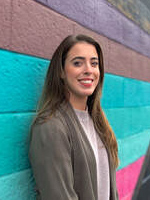 Grace Ball
Editor and Project Manager
Before joining the Brandylane team in 2015, Grace lived in Charlottesville, where she attended the University of Virginia. While there, Grace earned a bachelor's degree in English literature. In her role as project manager, she's able to indulge her affinity for working with new and veteran authors and editing a range of book manuscripts.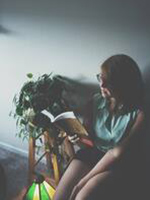 Christina Kann
Editor and Project Manager
Christina is a Hufflepuff, writer, outdoors enthusiast, cat mom, and generally okay human being. She graduated from Old Dominion University with a degree in English linguistics and worked as a freelance editor before joining Brandylane in January 2017. A self-proclaimed science fiction and fantasy nerd (though she'll read anything), Christina spends her time outside the office reading and writing with her cats, Penny and Dante, in their Richmond, Virginia home.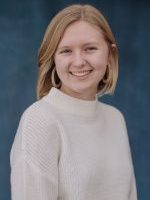 Ceci Hughes
Administrator and Project Manager
Ceci joined the Brandylane team in 2021. She brings a background in publishing, writing, editing, and book promotion from her experience at Blue Dragon Publishing in Williamsburg, Virginia and her work with the College of William & Mary Writing Resources Center, The Flat Hat, and Vinyl Tap Magazine. When she's not processing invoices and book orders for Brandylane, Ceci can be found crocheting, reading, or any of her other many hobbies. Although she enjoys all genres, she's especially a fan of short stories, poetry, and literary fiction.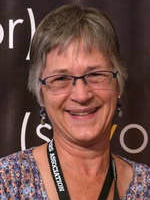 Annie Tobey
Senior Editor
Annie holds a B.A. in English from the University of Richmond, where she also earned secondary teaching certificates in English, speech, and drama. She published her first book in 1990, For Any Young Mother Who Lives in a Shoe, and has published numerous articles in local and national periodicals. She lives in Richmond.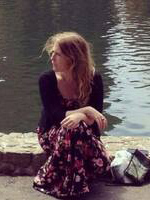 Mary-Peyton Crook
Editor and Project Manager
Mary-Peyton was born and grew up in RVA, and she graduated from JMU in 2009 with degrees in English and Psychology. She worked in bookstores, libraries, and as a freelance editor and writer before joining Brandylane in June of 2018. Mary-Peyton likes fantasy, gritty southern noir, magical realism, creative nonfiction, short stories — and "just fiction in general." Find Mary-Peyton on Instagram reading books all around Richmond!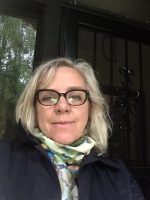 Jenny DeBell
Editor and Project Manager
The best thing about earning a BFA in Painting at Virginia Commonwealth University and an MFA in Creative Writing at Lesley University is that both disciplines taught Jenny how to look closely at the world around her. She took that skill into her professional life, where she has worked up and down the East Coast as a scenic artist, a food illustrator, a copywriter, and a content editor. For visual inspiration she looks to 1930s and 40s American painting, but inspiration on the page is harder to narrow down. She loves Southern fiction for rhythmical language and storytelling, Lydia Davis and Rebecca Solnit for their observations, and children's picture books for their infinite magic. But ask her again next week. Jenny is delighted to be counted among the team at Brandylane, a truly talented – and very funny – group of book lovers. Jenny lives in Charlottesville, Virginia.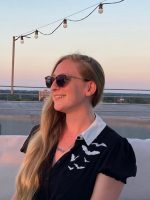 Grace Albritton
Editor and Project Manager
Grace graduated in 2021 from Virginia Commonwealth University with an MFA in Creative Writing. A resident of Richmond for over a decade, Grace dabbled in a variety of industries before deciding to focus on writing, editing, and publishing. She is an ardent lover of literary horror and will expound on the merits of Shirley Jackson at just about any given opportunity. That being said, Grace is an equal-opportunity reader and loves nothing more than discovering an exciting new piece of work of any genre. When she isn't reading, writing, or working, she can be found playing fetch with her dogs, enjoying an afternoon by the river, or waging a battle of attrition against the weeds in her garden.