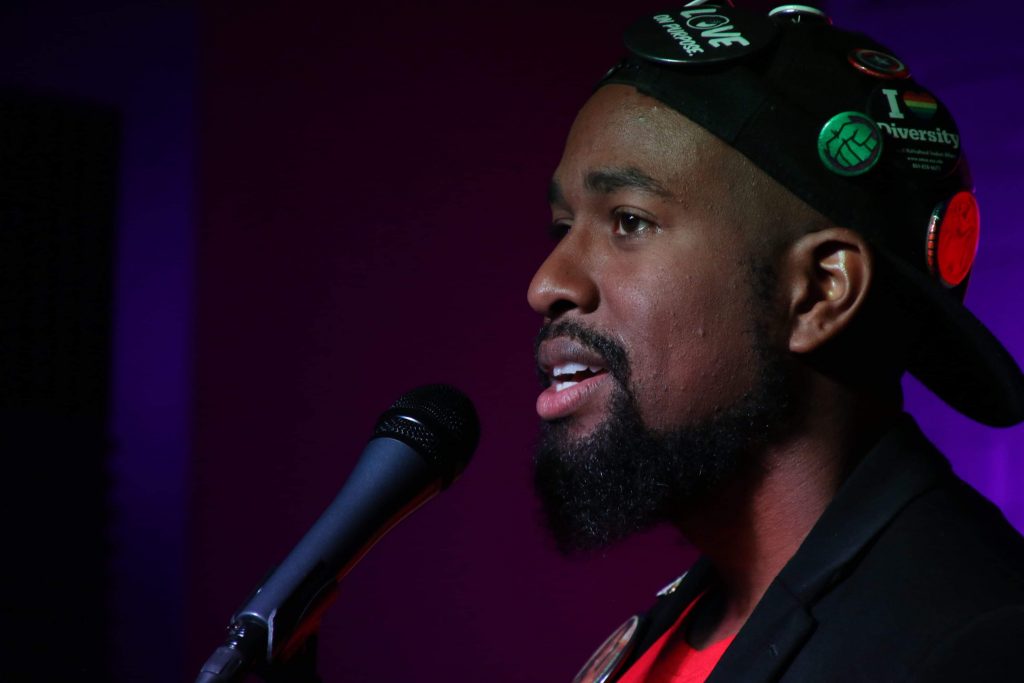 Congratulations to local poet and spoken-word artist Roscoe Burnems for being selected as the City of Richmond's first-ever Poet Laureate! Burnems is the founder of Writer's Den Art Collective, and with them he hosted the Poet-tree Stage at the First Annual RVA Booklovers' Festival.
"It is the diversity of the city and the adversities that we are able to overcome as a community that cultivate our resilience as people," said Burnems. "This is the soil for change and progression to sprout and expand into a tree that blooms the fruit of our tenacity. We decide if that fruit is sweetened with peace or embittered with division."
Burnems will make his public debut at the Poe Museum's Birthday Bash (virtual) on January 16.